The Effect of Kate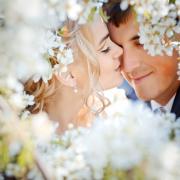 A recent survey by Confetti.co.uk has revealed some fascinating results: almost 51% of the 5000 soon to be brides surveyed admitted that they wanted to get whitening treatments and veneers for their big day.
The story in the Daily Mail reported the main inspiration behind the idea is Kate Middleton, whose sparkling white teeth on her wedding became news on their own when she got married to Prince William in 2011. Most of the women questioned in the survey also revealed that they wanted to get their breasts augmented in time for their wedding. The results are hardly surprising though: everyone wants to look good on the day it matters most and cosmetic surgery is a realistic approach.
Cosmetic surgery in Prague
Beauty in Prague is a private facility in the centre of the Czech city that offers cosmetic procedures of every kind – our procedures can even help you have a flawless smile. We employ some of the best plastic surgeons in the country, who offer free medical consultations and provide advice on what would be suitable in every individual patient's case. Our patient care service is exemplary, and after care is given as part of the whole cosmetic package. All employees are English speaking so that there is no communication problem between our valued customers and the staff.
For your free email consultation simply fill in Medical Questionnaire and send us some photos of the areas to be treated.
Cosmetic surgery, breast augmentation prices, liposuction cost, breast uplift cost