Becoming a Botox Bride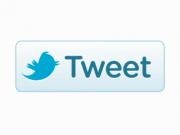 With more and more women becoming career conscious, it's obvious to find them get married in their 30s or sometimes 40s. However, this is exactly the age when some women might not be happy with the way they are going to look on their wedding day. That's exactly why they are opting for a botox jab that helps them win back the glowing skin of their 20s.
Vandana Chatrah, a Delhi-based cosmetic dermatologist, told the Times of India that most women are very conscious about their skin and appearance, which is the reason why there is an increase in the demand for bridal botox treatments. In fact, many of these women opt for a botox trial at least 3–4 months prior to their wedding day. Generally, these botox treatments are chosen to get rid of crow's feet, frown lines, face contouring, eyebrow shaping and even underarm sweating.
Rashmi Shetty, a cosmetic physician in Mumbai, said that controlling excessive sweating is one of the most popular botox treatments for brides, with the brow lift being the second most popular treatment.
Cosmetic surgery in Prague
These treatments along with others, including tummy tuck, liposuction, upper arm lift and breast uplift are available at Beauty in Prague. Just give us a call now – we have a treatment to make you look fabulous on your wedding day, or any other time, and we can help make it more affordable for you.
For your free email consultation simply fill in Medical Questionnaire and send us some photos of the areas to be treated.
breast uplift surgery cost, arm lift surgery cost, liposuction cost, tummy tuck cost