About Us
Working in Medical Tourism with the UK and Irish clients for over 10 years
Helping you to make the right decision for your cosmetic surgery abroad
We understand how you feel about making the decision about cosmetic surgery abroad
We understand your worries
We meet clients from the UK and Ireland everyday
We want you to be an informed patient
We want you to be happy with your treatment and the whole experience
Our cosmetic surgery clinic is celebrating 20 years on the market treating over 35,000 clients
We are here for you from the first contact until your return back home
It´s all about YOU
We offer you cosmetic surgery packages of the highest quality complete with extensive individual post-operative aftercare. We will organise your whole stay in Prague in a discreet, professional, English-speaking, friendly and safe environment, so you can concentrate on your beauty without stress.
Did you KNOW?
We will provide you with telephone numbers from our previous clients from the UK and Ireland who are happy to speak to you about their experience with us, after you apply for your free email consultation.
Beauty in Prague in the Daily Mail
Our gorgeous client, KAREN, IN THE DAILY MAIL After searching through the options available, Karen found she could afford to have surgery if it was performed abroad. Mrs Smith was concerned about the safety of the clinic, so she opted to start with a simple procedure, an Upper Arm Lift, at the Beauty in Prague Clinic in the Czech Republic.
Karen said:
"I was impressed by how clean the wards were and the qualifications of the surgeons."
Karen was so pleased with the results, she booked more surgery in the Czech Republic. In April 2013, she headed back to Prague for breast augmentation, uplift and corrective surgery to her thighs.
Beauty in Prague as a provider of safe cosmetic surgery abroad offers a wide range of cosmetic surgery procedures of the highest quality. All procedures are performed by the best cosmetic and plastic surgeons available in Prague and are undertaken in first class private facilities.
Our selection criteria for the chosen Prague plastic surgeons has a strong emphasis on qualifications and levels of experience specifically in the field of cosmetic surgery together with competency in spoken English and a professional but understanding approach to our clients and their individual needs.
Beauty in Prague has many years of experience and extensive knowledge of cosmetic and aesthetic medicine and is based in central Prague. We are ideally located to service our client's every need and our friendly English speaking Patient Co-ordinators will take care of you from the moment of your arrival at Prague airport right through until your departure.
Our clients predominantly come from the UK and Ireland, however, we have taken care of clients from other European countries, Russia, USA and Australia.
BEAUTY IN PRAGUE – YOUR COSMETIC SURGERY ABROAD
OUR AIM
Our main focus is to provide the highest levels of Customer Service and to ensure that the needs and requirements of our Clients are met in full.
We understand and appreciate there will be many concerns in the minds of those contemplating cosmetic surgery abroad and that the selection of both Prague plastic surgeons and cosmetic surgery clinic are serious decisions.
Beauty in Prague provides detailed information encompassing the surgical procedures and the whole process to eliminate such concerns. With our expert local knowledge and carefully selected plastic surgeons and medical facilities we can offer safe, effective cosmetic surgery procedures at the best possible cosmetic surgery prices.
Individual care for every client and the maximum attention to her/his needs is ensured thanks to our Patient co-ordinators.
Our overall goal is to ensure every client feels secure and comfortable and enjoys her/his stay with us in Prague. We make a pesonal commitment to do our utmost to achieve these goals.
Please contact us via beauty@beauty­inprague.com or call our UK free line: 0800 023 2592.
PATIENT COORDINATOR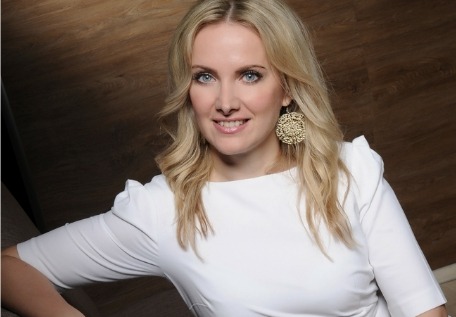 We understand you have many questions and you need somebody who you can rely on, who will guide you through your trip to Prague. Our English-speaking patient coordinator Tamara will be the person who you will speak to or receive the first email from. Tamara will happily answer any questions you might have and guide you through all information we need from your for our free email consultation. Tamara will discuss all the issues with your Prague plastic surgeon and will also assists you with organising your accommodation and airport pick-ups.
Why Beauty in Prague?
Only 1hr 30min
from the UK
English speaking
Plastic surgeons
Save upto 60%
on UK prices
35 000 clients
and 20 years experience