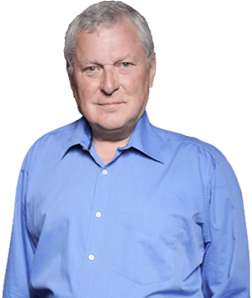 Areas of expertise:
Face cosmetic surgery:
Dr. Hubert Topinka, M.D.
EVERY DETAIL MATTERS
The most important thing by a plastic surgeon is his attention to details because in cosmetic surgery every detail matters. It is because of this great focus on the precision of the treatment why Dr Topinka is considered to be one of the best Prague's plastic surgeons.
Dr Topinka does not speak English, however there is always a lady-interpreter in the consultation room during the consultation. If you prefer an English speaking plastic surgeon we will be happy to recommend other one of our specialists.
MIX OF SURGICAL PRECISION WITH 30 YEARS OF EXPERIENCE
It does not matter whether it is the upper and lower eye lids surgery, breast augmentation or breast reduction, liposuction or face lift, every treatment performed by Dr Topinka is an absolute peace of art as a result of his 30-year experience. Dr Topinka is well known for his surgical precision and individual attitude to client based upon mutual confidence.
IMPORTANCE OF CONSULTATION
My goal is to perform the cosmetic surgery treatment with results as close to client's expectations as possible and that is why the consultation is so important. I take this opportunity to listen closely to the client's needs and visions about what the desired result should be, Dr Topinka says.
Professional pre-operative consultation consists of an examination by an internist and a consultation with the plastic surgeon and the anesthetist. Based on client's suitability and possibilities of cosmetic surgery I advise the most efficient treatment. The important thing is to inform the client realistically about what he/she can expect from the cosmetic surgery procedure., Dr Topinka adds.
Dr Topinka is stressing out the importance of listening to a client: The key in the communication with the clients is to listen carefully to client's expectations and to gain her/his trust. The client's satisfaction is my satisfaction.
EXPERIENCE WITH CLIENTS COMING FROM ABROAD FOR THEIR SURGERY IN PRAGUE
Our clients visit us for cosmetic surgery treatment from all over the world: UK, Ireland, the USA, Europe, Russia. We have excellent experience with these client's from abroad. The clients are well informed and pleased about the possibilities of the plastic and cosmetic surgery. All clients appreciate the level of hygiene and the high level of care of our staff at the clinic of the cosmetic surgery.
MEDICAL DEGREE
Charles University Teaching Hospital
CERTIFICATIONS
First Degree Certificate in General Surgery
Second Degree in Plastic and Cosmetic Surgery
License from the Czech Medical Chamber for Cosmetic and Plastic Surgery
PROFESSIONAL MEMBERSHIP
Czech Medical Chamber
Plastic Surgery Society CSL, JEP
Aesthetic Surgery Society of Czech Republic
PUBLICATIONS AND ACADEMIC ACTIVITIES
Author/Co-author of 28 Publications in Scientific Magazines
Speaker at International Symposiums and Congresses
Director of Several Research Projects at the Clinic of Plastic Surgery
Surgeon review:
Free consultation with a Prague plastic surgeon
More reviews
Other Prague plastic surgeons