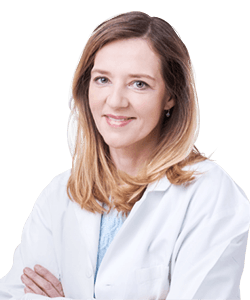 Certifications:
Areas of expertise:
Body cosmetics surgery:
Face cosmetics surgery:
Breasts cosmetics surgery:
Dr. Eva Leamerova, M.D.
BOARD CERTIFICATION
Faculty of General Medicine of Charles University in Prague in 1988
MEDICAL DEGREE
First Degree Certificate in General Surgery
Second Degree Certificate in Cosmetic and Plastic surgery
License from the Czech Medical Chamber for Cosmetic and Plastic Surgery
TRAINNING AND RESIDENCIES ABROAD
Attendance at annual scientific conferences of Czech and Slovak Society of Cosmetic Plastic Surgery.
From 1998 till 2007 participant of various postgraduate courses in cosmetic and plastic surgery field (face-lift, blepharoplasty, body contouring, reconstruction of breasts, aesthetic operations of breasts, laser treatment in aesthetic plastic surgery, operation of clefts and borne deformities) in USA, UK, Austria, Canada and Czech Republic.
EXPERIENCE
1988 – 1991 Secondary Physician at the clinic of surgery at the Faculty Hospital in Prague 10
1991 – 2007 Secondary Physician of cosmetic and plastic surgery at the Faculty Hospital in Prague 10
AFFILIATIONS
The Czech Medical Chamber
The Association of Plastic Surgery CSL JEP
The Association of Aesthetic Surgery
The ESPRAS – European Association of Plastic Surgery
Free consultation with a surgeon
More reviews
Other surgeons