Self Esteem and Psychological benefits of Breast Augmentation Surgery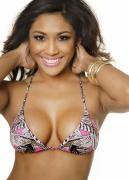 98% of women who have had Breast Augmentation Surgery say the results meet or exceeded their expectations, according to a prospective outcome study published in Plastic and Reconstructive Surgery®. The study evaluated 225 consecutive women who returned for interviews at least one month after surgery over a five-year period.
The interview included questions about the recovery, results, complications and psychological effects. The average patient was thirty four years old, and the majority of women received saline-filled breast implants placed under the muscle. The average implant volume was 390 cc.
85% of women rated their new breast size just right. Only 1% out of the 225 women expressed dissatisfaction with their scars, which were usually located in the crease under the breast. 75% of women rated their breast firmness just right. When asked to rate the overall result of opting to go for Breast Augmentation Surgery, over 50% patients gave it a perfect 10 on a scale of 1 to 10. Almost all patients (98%) reported that the results met or exceeded their expectations.
Nearly 40% of the women surveyed experienced at least temporary nipple numbness after surgery. Persistent numbness was reported by only 2%. The complication rate reported by patients was 10%.When asked about psychological effects, 92% of patients reported improved self-esteem after Breast Augmentation and 64% reported an improved quality of life. Before surgery, the majority of women (86%) were self-conscious about their breasts. After surgery, only 13% were self-conscious about them.
Breast Augmentation Surgery is the most popular procedure here at Beauty in Prague. To find out more information on Breast Augmentation Surgery please follow the link and fill in the free consultation form: http://www.be­autyinprague.com/…en­largement/