Botox For Neck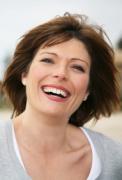 Botox For Neck
Botox for neck areas is a possibility for some individuals. Botox is an injectable, which means it is a product that is placed into the skin's layers as a way of holding the shape of the skin. It can help to reduce the look of wrinkles. For those who have an aging neck, where there are signs of wrinkles, Botox can be helpful by treating these areas to help them to have a more youthful appearance. In addition, some people seek out Botox for neck areas to treat pain they may have, such as pain from a pinched nerve neck area.
Is Botox For You?
Botox for neck areas can help in various situations instead of cosmetic surgery. For those who are aging, the skin in the neck region often becomes loose. This is noticed by deep wrinkles and sagging skin. In addition, some people have naturally loose skin in this region caused by hereditary. Those people who lose a significant amount of weight will also need to use Botox for neck improvement to reduce the wrinkles or sagging skin found there.
In some situations, plastic surgery for neck areas is a better option. Individuals who are not candidates for surgery, such as those that are older or those with previous conditions, may wish to use Botox for neck procedures instead. Individuals who do qualify for surgery will find that a neck lift is a better option. A neck lift will remove and tighten up the skin under the chin and around the neck far better than Botox for neck regions can do. Plastic surgery for neck areas can help to reduce neck pain, pinched nerve neck pain and reduce wrinkles in some people.
Individuals who are looking for Botox for neck areas should always use a specialized dermatologist who is familiar with Botox and using injectables in the neck area. Not all dermatologists offer this service. This necklift without surgery can be successful in improving the overall condition of the neck region and giving that youthful look you are after. In some patients, it is also helpful at reducing neck pain and pinched nerve neck pain.
Please take in consideration the aesthetic effects are only temporary and neck lift might be a better option for you.
Apply for our free email consultation by filling in the Medical Questionnaire and sending us the photos.