Shedding the Extra Weight with Liposuction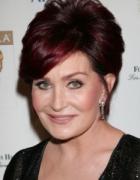 Model Imogen Thomas has never bothered trying to hide the fact that her slim figure requires a lot of work to keep it that way. She has been very open about her battle to stay in shape and admits that she goes to the gym at least five times a week, along with doing yoga on a daily basis. Imogen Thomas has now revealed that she has tried almost every diet out there but nothing seems to work. It seems now that she is willing to try out something new in her quest to keep her body trim. Ms. Thomas, along with other celebrities, made an appearance at the launch Party of Lovelite, a new kind of liposuction that is non-invasive in nature.
Cosmetic surgery in Prague
At Beauty in Prague, we also offer liposuction. It is a great way to shed the extra unwanted pounds and it is a surgery that takes place under general anesthesia. It normally doesn't take longer than two hours and we recommend an overnight stay at our facility for you to recuperate. The accommodation is inclusive in the cost of your liposuction procedure. Follow-up care is free of charge and undertaken at regular intervals. At our low prices, we guarantee that your wallet and you will be much happier afterwards.
For your free email consultation simply fill in Medical Questionnaire and send us some photos of the areas to be treated.
Cosmetic surgery cost, breast augmentation prices, liposuction cost, tummy tuck cost