Breast Cosmetic Surgeries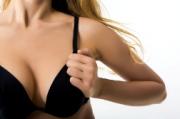 You can't judge a book by its cover. However, in today's appearance-obsessed world, often first impressions are all you get. This is one of the main reasons many women choose to undergo breast cosmetic surgery. Breast cosmetic surgery will not only give your bust a little extra oomph, but it can also boost your self esteem.
Essentially, there are three different types of breast cosmetic surgeries for women:
1. Breast Uplift
First, there is the traditional cosmetic surgery breast lift which lifts up the breast to give it a plumper, firmer, and more youthful feel and look. Many people will combine a breast uplift with other types of breast cosmetic surgeries.
2. Breast augmentation – breast enlargement with implants
The most common type is cosmetic surgery breast enlargement with breast implants.
These days there are several different types of implants include saline implants, silicone implants and cohesive gel implants. Each comes with its pros and cons and it's always best to weigh your options depending on your end goal and your lifestyle.
Cosmetic surgery breast implant – Breast implants come in a variety of sizes and shapes as well. The most popular shapes include rounded and tear drop breast implants. Many women find that breast implants not give them a fuller bust, but they also provide them with a fuller outlook on life. Breast implants can help with self esteem issues and are traditionally sought out by those women with smaller busts.
3. Breast reduction surgery
Another type of breast surgery is cosmetic breast reduction surgery which is often employed by women with larger breasts that cause daily aches and pains.
If your breasts are causing you back pain, stress issues, self conscious problems and day-to-day hassles, then a breast reduction surgery can help reduce this heavy weight and help you balance your life.
Male Breast Surgery
Male Breast Reduction – Gynecomastia surgery
Male Breast Reduction also know as gynecomastia surgery is a type of breast cosmetic surgery advised for men who have large breasts. The procedure removes chest fat and glandular tissue from the breasts. In extreme cases plastic surgeon removes also excess skin, resulting in a chest that is flatter, firmer, and better contoured.
When looking into breast cosmetic surgery there are a few important costs, cuts, complications and choices to consider. Consult one of our qualified cosmetic breast surgeons to decide which the best option is for you.
Free breast consultation