Liposuction is a Health Enhancing Procedure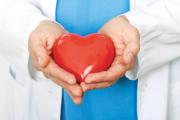 If you have always dismissed the idea of undergoing a 'life-changing' cosmetic surgery treatment, you should think again. Cosmetic surgery is not always bad, especially when performed under strict supervision of qualified surgeons. In fact, there are certain benefits that are associated with a few popular treatments, and liposuction is in that list.
In an article written by Dr. Laurence Kirwan for the British Newspaper, the Daily Mail, it's said that liposuction has several health-enhancing benefits. Originally designed to remove fat cells in areas like the outer thighs, belly button, and upper arms, it's now considered more of a weight-loss solution.
Though experts say a person should not take liposuction as a substitute to losing weight through exercise and balanced diet, removing excess fat does has its benefits. Excess fat in these key areas promotes the secretion of such enzymes that leads to inflammation in blood vessels; this could easily be a cause of heart disease. Moreover, these chemicals can cause diabetes; they can also cause a disease that affects your kidneys, eyes, heart, feet and nerves.
Cosmetic surgery in Prague
At Beauty in Prague, we have expert cosmetic surgeons specialising in liposuction procedures so, contact us now or apply for our free email consultation.
For your free email consultation simply fill in Medical Questionnaire and send us some photos of the areas to be treated.
Cosmetic surgery, liposuction abroad, liposuction surgeon, tummy tuck cost