Facelift Surgery – UK costs and abroad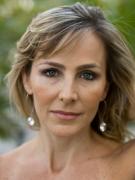 Facelift Surgery – UK Costs are so high, that simply for many people facelift surgery is just not affordable, so they have to seek for the same quality treatment abroad. Our facelift surgery costs are half the price to what you would pay in the UK or Ireland and the facelift surgery is performed by the best plastic surgeons in Prague, Czech Republic.
Cosmetic Surgery Procedure:
Other names for Facelift Surgery:
Facelift Surgery:
Facelift surgery Face lift surgery is beneficial to men and women who are experiencing sagging of the face due to the ageing process. Normally surgical face lift is performed on clients aged from around 40 years and up to around 70 years. Ultimately the upper age limit is determined by the health of the client. Face lift surgery is performed under general anaesthetic and takes between 2 and 5 hours depending on the type and extent of the procedure undertaken.
A facelift (technically known as rhytidectomy) can't stop this ageing process. What it can do is "set back the clock," improving the most visible signs of ageing by removing excess fat, tightening underlying muscles, and redraping the skin of your face and neck. A facelift can be done alone, or in conjunction with other procedures such as a neck lift, forehead lift, brow lift, under chin liposuction, or upper and lower eyelid surgery.
Facelift Surgery costs in the UK:
With our facelift surgery costs and prices everyone can afford to be happy and confident.
Enquire now about Facelift Surgery by completing our free cosmetic surgery consultation.