Christine Brinkley Rolls Back 30 Years With Cosmetic Surgery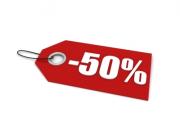 Christine Brinkley Rolls Back 30 Years With Cosmetic Surgery
A renowned plastic surgeon has explained how actress and model Christie Brinkley has rolled back her looks by 30 years through cosmetic surgery. 58-year-old Christine was given another 25-year contract with CoverGirl, the cosmetics brand. It's one of the longest modelling contracts in the world and has been helped by cosmetic surgery.
Dr. Anthony Youn, a leading plastic surgeon, spoke to RadarOnline.com about how valuable plastic surgery was in obtaining the new contract. Dr. Youn, a member of the American Society for Aesthetic Plastic Surgery, announced the results came from laser treatments and chemical peels to create her flawless alabaster skin. He also mentioned the use of Botox in her beauty treatment.
These remarkable results are available to anybody. Beauty in Prague is able to perform these procedures with their qualified surgeons. You don't have to be a model to take advantage of cosmetic surgery. Patients from the UK, the US, and other Western countries will benefit particularly, as prices for cosmetic surgery are up to 50% lower in the Czech Republic than in their own countries.
"Upper Eyelid Surgery"/eyelid-surgery/