Patient Story Tummy Tuck (Abdominoplasty)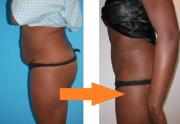 As many people in the UK, Ireland and Eastern Europe, you also might be considering cosmetic surgery abroad. The decison should not be taken lightly and we would advise you to find not only affordable cosmetic surgery provider but also an experienced plastic surgeon. Here is a previous client´s story, from Angie, who underwent her tummy tuck surgery with Beauty in Prague.
Why did you decide for the Tummy Tuck surgery abroad?
In England I work as a lawyer. The surgery for me meant I could feel more confident in my bikini, but the main reason why I looked for tummy tuck abroad was the standard and training of the plastic surgeon and the cost.
Did you do any kind of research before you finally decided to undergo the tummy tuck?
Yes I did lots. Looked at varies websites also spoke to cosmetic clinics. I even went to a few consultation, but I felt not only were there extreme expensive, but just not to the standard I expected. I had heard very good report on Czech Republic so decided to research further, the most impressive thing that came out was the standard of the plastic surgeon.
So, when you decided to undergo your surgery abroad – in Prague, what happened next?
From my research I came across Beauty in Prague, my first reaction to the initial phone call was very relaxing, there listened to my concerns and asked me to filling in a questionnaire and send photo of the area that I wanted cosmetic surgery on.
It was explained to me that actual surgeon will have a look at the photo and will get back with within two days it was a real comfort to know. Within a few days I had my responses which give me an offer of two procedures and what the cost would be and dates that the surgeon was available. What was equally impressive was that all cost were highlight from hospital stay right through to the aftercare, there was no hidden costs.
Once I paid my deposit lots more information was provided about flights and accommodation, just about everything to ensure that your stay was comfortable and relaxing.
What happened after your arrival to Prague?
It was great to have been collected from the airport. I was then taken to the hotel for my over night stay where everything was explained to me. I was then collected in the morning around 8am and taken to the Clinic.
I had to take a variety of test and see the local GP everything was just so thorough, which can be a little nerve racking, but you were always made to feel comfortable at every stay. I finally saw my surgeon in the early afternoon to go over my procedure and make sure that he understood what I wanted to achieved.
Dr Nejedly was great funny and real made me feel in good hand and certainly took away any doubt that I may have had. I was then taken to my room to await my surgery and meet the staff that would care for me. Hardest thing was the waiting and not be able to eat!
When did you undergo tummy tuck surgery itself?
My surgery took place on the same day after all my test later afternoon.
What was your stay at the clinic like?
My stay at the clinic was excellent so much attention, nothing was too much for the staff. What was also good you could use your laptop and mobile phone which was comforting as you could keep in touch with your family.
Was tummy tuck painful?
Well this was a difficult one, because it was no way near as painful as I thought, It was more not been able to stand up straight so not to put any pressure on the new stitches, but after few days it was comfortable. I think if you are positive and comfortable in your surrounding and don't put focus on the pain and think more about the healing mentally you will experience less pain, so being honest I felt very little within after day two.
How was your recovery in Prague?
My recovery was great had daily check-up which was nice as if you had a problems or doubt you could speak to you consultant. My stay in apartment was lovely it was home from home the assistant help me the first day to get some shopping in, left all contact numbers etc. Within a week and I wanted to go back to the gym, I was up and about going shopping and attending my check up.
What aftercare advice did you follow?
Aftercare was very simple you just had to wear you support garment all the time and I mean all the time, only to be taken off for a shower for 12 weeks so not very glam, but you will surprise that you can still put on a pair of jeans and a loose top and still look fab!
Also keeping the stitches clean my surgeon also advised me to apply pressure to the stitches regularly to help with scaring.
Beauty in Prague contacted me 12 weeks later to check all was well and how I felt about my results, I had to send further photos for them to view the results and again received good feedback from surgeon. So although you are not in Prague you are not forgotten.
Would you advice on anything special after tummy tuck?
Definitely I came a cross a really great product called Kelo-Cote scar gel I used it after the stitches had healing and it amazing, it is expensive but really worth the money.
If you should sum up your tummy tuck in Prague, what would you say?
The whole experience was just wonderful and it's only been 4 months and I look and feel amazing, back in gym and enjoying wearing my bikini with confidence.
Considering cosmetic surgery abroad – in Prague?
If you wish to apply for our Free consultation simply fill in the Medical Questionnaire and send us some photos of the areas to be treated.
You can read also about another Patient Story Rhinoplasty or our Patients Reviews.
Get more information in our videos Tummy Tuck Abroad Video Testimonial or Face Lift Abroad Video Testimonial.