Arlene Phillips Plastic Surgery Causes a Storm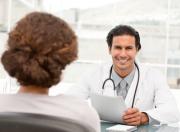 Arlene Phillips Plastic Surgery Causes a Storm
Arlene Phillips has sent the media wild as her 69-year-old face has been stretched taught through what is to be believed are dermal fillers. The youthful looking former Strictly Come Dancing Judge and choreographer hasn't commented, but her new youthful looks and wrinkle-free face says otherwise. The Daily Mail newspaper broke the story after the star was seen leaving a TV studio.
The Daily Mail newspaper described her expression as "frozen" and her eyes were "more narrow." It's an example of an aging celebrity recapturing their youth, to great effect. It shows anybody can be more beautiful, no matter how old they are.
Beauty in Prague believes in providing people with the chance to make themselves look good. Patients from all around the world are coming to Prague for a variety of different cosmetic procedures. Beauty in Prague is providing rock bottom cosmetic surgery prices by some of the best surgeons in the world in top class state of the art facilities.