Is surgery the best option for me?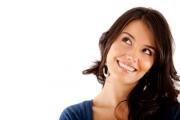 From Breast Augmentation to Nose Surgery to Liposuction, millions of people are opting for Cosmetic Surgery. Before you decide on surgery, Beauty in Prague believes you should consider the following questions:
Have you considered alternative approaches?
For many issues that have surgical solutions, there are alternatives that are based on discipline and motivation. Have you tried all of the behavioural and alternative approaches available to you, like exercise and diet? If Plastic Surgery is just an easy way for you to avoid diet and exercise, then you need to re-evaluate why you want surgery and if your expectations can be met. Also, if you are young, having surgery could be premature because you haven't finished growing and developing.
What are your expectations?
What do you expect in terms of the surgery itself and the recovery period? What do you think will happen if the surgery is a success? What will change in your life? Think about the end result before you take such a drastic step. Will it really solve what you hope it will?
Are your expectations realistic?
Ask yourself if your expectations are pure fantasy. Will anything really be different in your life after you've had surgery? Are you expecting people to be more accepting of you simply because you've altered your appearance? Do you believe that surgery will help you gain some form of success that you perceive as unattainable otherwise? Be honest. Will this really make a positive difference in your life?
Will surgery help you reach reasonable goals?
Are there any feasible goals that surgery could help you attain, such as alleviating back pain with breast reduction surgery? If you are expecting plastic surgery to change everything about your personality and/or self-esteem, you could be very disappointed. But if your goals will likely be reached after a medical procedure, that's a significant consideration.
Do the positive possible medical advantages exceed the possible complications?
All medical procedures have the potential for complications. You should obtain as much information about the advantages, concerns, recovery, etc.
If I do decide on surgery, why should I choose Beauty in Prague?
With cosmetic surgery becoming increasingly popular among British people, the price of a beautiful face and body in the UK is extremely high. Many patients opt for cosmetic surgery outside their home country because the quality is just as good as the UK but the prices are much more affordable.
Central and Eastern European countries like the Czech Republic are becoming popular destinations due to their extensive list of plastic surgery clinics, board-certified surgeons and world-class medical schools. The Czech Republic, Prague in particular has become one of the favored destinations for cosmetic surgery vacations because of its brilliant health care system.
Beauty in Prague focus on high quality and lower price, making our prices up to 60% lower than those in the UK.
Cosmetic and plastic surgery in the Czech Republic is strictly regulated by The Czech Medical Chamber. Surgeons in the Czech Republic are required to hold a relevant license from the Medical Chamber in order to perform such operations. To gain a licence a surgeon first must complete 3 years of professional experience in addition to 6 years at medical school followed by 5 years at a certified department of cosmetic and plastic surgery. In the UK there is no mandatory requirement for specialised training and cosmetic surgery is often performed by general surgeons.
Our Prague cosmetic and plastic surgeons are fully qualified and licensed by The Czech Medical Chamber to perform aesthetic, plastic and cosmetic surgery procedures. They are fluent in English and maintain a professional but understanding approach to each client's individual needs.
For more information, please call 0800 023 2592 free or apply for our free email consultation by filling in the medical questionnaire and sending us your photos.