Top Gun Star turns to the Knife—speculation or reality?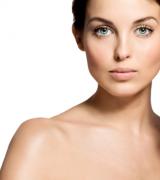 Turning 50 does not seem to phase top star Tom Cruise who is claiming that his good looks are all God's work and nothing else. Tom Cruise is famous for his role in 1986' Top Gun and the ongoing movie saga of Mission Impossible.
The Hollywood star says that he would "never" resort to choosing cosmetic surgery to keep himself looking youthful and young, nor is that a method of those individuals that have been naturally blessed. Tom made these comments in a Playboy interview in February 2012 and the story was picked up the Daily Mail. Of course, it is easy to assume that his good looks are because he has gone under the knife. There is however much speculation and not enough proof.
Cosmetic surgery in Prague
Whether or not Tom has gone under the knife is question that may never be answered, but if you're interested in correcting a flaw, let an expert at Beauty in Prague show you the way. We have special packages designed for people from Europe and UK – we offer 60% discount on all procedures. So, simply use our free email consultation service to arrange a meeting.
For your free email consultation simply fill in Medical Questionnaire and send us some photos of the areas to be treated.
Cosmetic surgery, facelift cost, facelift plastic surgery specialists, eyelift surgery cost