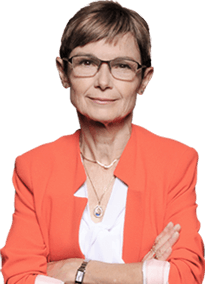 Dr. Hana Sechovska, M.D.
MAKING YOUR SURGERY SAFE
First of all, I would like to say that it is pretty normal to feel unsure before anaesthesia, especially when undergoing plastic or cosmetic surgery abroad. I would like to ensure the clients; that they don't have to be afraid of anaesthesia. Currently we use the newest and well-proven kinds of medicines and substances available that will guide the client throughout the time of operation. Above all, our cosmetic surgery clinic is equipped by state of the art monitoring machines thanks to which the state of the client is permanently watched.
It's very important the anaesthetist to be a member of operating team and know the surgery procedure, so he can identify when the plastic surgeon is coming to an end with the surgery, and not administer any other anaesthesia. That will enable an ideal state when the patient will wake up after the operation. We are contacting the client just right after the operation just to make sure everything is all right.
We sometimes meet the clients coming for a cosmetic surgery with a high blood pressure, diabetes and civilisation disease. If we are aware of this fact in advance, we will be able to adjust the needs of the particular client and operate him. Especially with diabetics a regular diabetic regime is important to sustain the sugar level in blood. Thus the question of hunger before the treatment and length of the surgery is important as well. In case the cosmetic surgery procedure is long, we have to inject sugar during the surgery that must be covered by insulin. In the past these diseases were limiting for such clients, now after a good preparation, we are capable of operating them.
MEDICAL DEGREE
Charles University Teaching Hospital
CERTIFICATIONS
First Degree Certificate in Anaesthetic
Second Degree in Anaesthetic
PROFESSIONAL MEMBERSHIP
AREAS OF EXPERTISE
Anaesthetic
Traumatogenic Care
Post-operative Care
Other Prague plastic surgeons