Why is Cosmetic Surgery popular?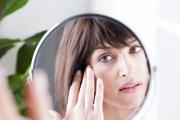 An increasing amount of women and men are seeking the help of Cosmetic Surgeons to enhance their appearance and boost their self-esteem. Cosmetic Surgery is made available to everyone. Each person opting for Cosmetic Surgery are having it done for different reasons.
One of the main reasons why people opt for Cosmetic Surgery is to enhance their looks. It is common for Cosmetic Surgeons to perform; Breast Augmentation, Liposuction, Face Lifts and increasingly Gynecomastia, which is more commonly known as Man Boobs. The society that we live in puts pressure on both women and men to look their best and though some may follow a healthy lifestyle and exercise regularly, they can never achieve the look they want and so opt for surgery to make that happen.
Another reason for people opting to have Cosmetic Surgery is that they do not like what they see in the mirror and want to turn the clock back. They do not like the wrinkles or the sagging on their faces and neck. People opt for Face Lifts and Eyelid Surgery to be able to gain a more youthful look with it still looking natural.
Cosmetic Surgery is a big decision and here at Beauty in Prague we want you to be informed before making any kind of decision. If you are thinking about any kind of surgery then we would love to hear from you. For more information, please call 0800 023 2592 or apply for our free email consultation by filling in the Medical Questionnaire and sending us the photos: http://www.be­autyinprague.com/…es­tionnaire/