High Blood Pressure – are you at risk?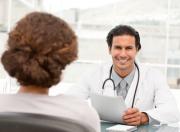 More than five million people are walking around and they have no idea they suffer from high blood pressure.
The condition has been called the UK's biggest 'silent killer' as it has no obvious signs or symptoms.It is one of the most common causes of premature death and disability as it can lead to strokes, heart attacks, heart failure or even kidney failure.
There are many ways that people can help lower their blood pressure, these include
low salt diet
keeping a healthy weight
limiting alcohol intake
exercising more
If you are considering Cosmetic Surgery with Beauty in Prague then you need to make sure that your blood pressure is not high. You may not be able to have your surgery if you arrive with high blood pressure. You can have this checked and monitored with your GP in the UK.
For more information, please call 0800 023 2592 or apply for our free email consultation by filling in the Medical Questionnaire and sending us the photos: http://www.be­autyinprague.com/…es­tionnaire/