Cosmetic Surgery abroad in numbers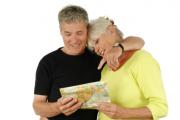 Are you thinking about cosmetic surgery abroad and are not sure? One survey recently published research of British people who underwent cosmetic surgery abroad in 2007 might show you that you are not the only one considering the option of the surgery overseas.
WHY COSMETIC SURGERY ABROAD?
In 2007 around 50 000 British travelled abroad for their cosmetic surgery and other cosmetic treatment. Two main reasons why patients from the United Kingdom and Ireland decided to go abroad for their treatment were:
To avoid NHS waiting time
To avoid MRSA infection
COSMETIC SURGERY ABROAD STATISTICS
Clients of Beauty in Prague also took part in this research. This survey questioned 648 people who already underwent their cosmetic surgery abroad and here are the results for you. This research might help you to decide where you undergo your surgery.
The main factor was price – 83% of people wanted to save money, which they would have spent for their treatment in the UK.
56% were worried about infection like MRSA
The Czech Republic and Prague is one of the most popular destination for cosmetic surgery abroad
9 of 10 people surveyed were women (92%)
More then half of the people who underwent the surgery abroad were in 40 – 59 year age range.
97% were absolutely satisfied with their experience and they would undergo further surgery abroad.
The research by Treatmentabro­ad.net.
Beauty in Prague statistics – cosmetic surgery
According to Beauty in Prague statistics the most popular amongst women is Tummy Tuck, while Rhinoplasty (nose reshaping surgery) ranked first on the list of the most popular procedures amongst men.