Salma Hayek Denies Cosmetic Surgery Rumours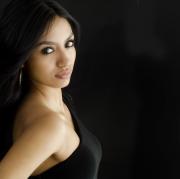 Salma Hayek is famous the world over for her flawless and exotic beauty, but she has recently been hit by a wave of cosmetic surgery rumours. She has recently dismissed the claims that she has had any kind of improvements, including Botox and facelifts.
However, while being firm in ruling out the idea for now, 45-year-old Hayek has also said that she may need to have Botox in the near future in order to cut back on the signs of aging. She has focused her attention on skin creams and anti-aging products, becoming the face of a number of big-name brands, but this does not mean that she will never have any kind of cosmetic surgery.
Cosmetic surgery in Prague
If you want to delay the signs of aging right now, then cosmetic surgery might be the right move for you. Beauty in Prague can offer you help and advice about the different procedures, so contact us today to arrange an appointment.
For your free email consultation simply fill in Medical Questionnaire and send us some photos of the areas to be treated.