Gynecomastia (Male breast reduction) UK costs and abroad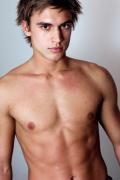 Gynecomastia (Male breast reduction) – UK costs with comparsion of gynecomastia abroad makes you decide for treatment overseas in Prague.
Cosmetic Surgery Procedure:
Other names for Gynecomastia Surgery:
Male Breast Reduction, Male Chest Reduction
Gynecomastia Surgery (Male Breast Reduction):
Gynecomastia – Male Breast reduction surgery is advised for men who have large breasts. Due to this fact many of them suffer from embarrassment before this cosmetic surgery. Often also male breast reduction exercise can worsen the problem. Male Breast Reduction surgery is performed under general anaesthetic and the surgery takes 2–3 hours
Gynecomastia Surgery costs in the UK:
With our gynecomastia (male breast reduction) surgery costs and prices everyone can afford to be happy and confident.
Enquire now about Gynecomastia Surgery by completing our free cosmetic surgery consultation.
look at before and after photos of Gynecomastia surgeries performed abroad in Prague at our cosmetic surgery clinic.
Gynecomastia surgery – Male Breast Reduction abroad in Forum: