Recovery From Breast Reduction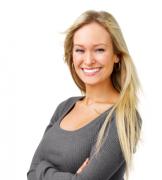 Recovery From Breast Reduction
Recovery from breast reduction is not always a short process. In fact, in some situations, it can be somewhat painful. However, it is important to use real breast reduction recovery stories from real people to help you to gauge what you can expect. The breast reduction recovery process is likely to take several weeks, starting after your surgery is completed. For some, the breast recovery period will be slightly longer. It all depends on how well your body heals and if there are any complications to the procedure.
How Long Is Recovery From Breast Reduction?
Recovery from breast reduction starts when you leave surgery, which itself will last between two and three hours. Immediately after, you will feel sore and tired. Most people do feel some discomfort and pain, especially in the three to four days after the procedure takes place. During this time, the body is working to heal the incisions made, which is the most painful element of the process.
After breast reduction plastic surgery, you can expect to feel some other effects. For example, during your recovery from breast reduction, you may experience:
Swelling of the breast and the surrounding tissue
Heaviness in the chest and abdominal region
Numbness in some areas of the breast surgical procedure
Discomfort from the overall experience and adjustment
To help you through the recovery from breast reduction, doctors usually provide you with an antibiotic that will fight off any potential infection. Some medications may be given to reduce the amount of swelling you feel as well. In addition, painkillers are often prescribed to help you to overcome the pain if it does become intense.
Recovery from breast reduction is not necessarily fast but it does not take long. Be prepared to wear loose clothing and to reduce the amount of work you do over the recovery timeframe. You do not want to find yourself facing breast reduction complications so it is wise to follow the advice of your doctor. Both female and male breast reduction can start to benefit you by reducing back and neck pain right away, though. You may immediately feel the benefits of the procedure.
Related: