My Free Breast Implants Abroad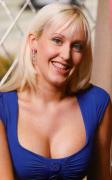 A recent survery found that a staggering 52% of British women would have breast implants if they were free. One of our patients Karen Fielding, travelled to Prague, to undergo her free breast enlargement surgery with Beauty in Prague. The surgery was paid thanks to social networking website MyFreeImplants­.com.
Karen, mum-of-one has wanted breast enlargement surgery for three years after the birth of her daughter Kasey. During watching a television documentary about cosmetic surgery with her husband Brett she found out about website MyFreeImplants.com. On this website members create their profiles – women display pictures of themselves and men can donate any girl who wants breast enlargement surgery.
Breast Enlargement performed abroad in Prague
– The breast enlargement surgery was performed at Beauty in Prague cosmetic surgery clinic for only 2,289 GBP.
What Karen said about her breast enlargement with Beauty in Prague?
"I am 8 week post op and love my new boobs! The staff were so helpful and the process of cosmetic surgery abroad was very easy due to the amazing staff at Beauty in Prague. The surgery and staff at the clinic were very thorough with there medical examinations pre-op and I am extreamly happy with my breasts! I could not thank them enough amazing staff and amazing results!".
Karen was interviewed for the newspapers The Sun in Free Boob Job Abroad and Reveal Magazine Strangers paid for my boob job abroad.
Karen was also filmed for a Virgin1 television show called 100 Men Own My Breasts, which was aired on July 2nd 2008.