Gastric Bands Help Women to Keep Slim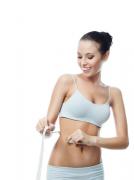 Dieting can be a constant source of pain and annoyance to many women, who desperately want to diet, but cannot lose any weight. If you have struggled to diet in the past, you can get help with a gastric band, which will reduce the amount of food you can put into your stomach.
In recent months, it has appeared that even women who do not need to lose a lot of weight are turning to gastric bands in order to shift the pounds. In fact, women should be aware that they cannot get gastric band surgery, even from companies based in foreign, unless they are seriously overweight and have tried normal dieting routes.
Cosmetic surgery in Prague
If you are considering liposuction, and think that you could qualify, then speak to our highly-qualified plastic surgeons today. We could help you to get rid of excess pounds, so phone now.
For your free email consultation simply fill in Medical Questionnaire and send us some photos of the areas to be treated.
Cosmetic surgery abroad, liposuction, Prague plastic surgeons