Increase confidence with cosmetic surgery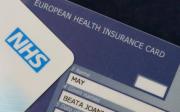 Former Atomic Kitten singer Kerry Katona recently underwent liposuction for a second time. The celebrity found it next to impossible to fix the kangaroo paunch that had developed after having gone through four pregnancies. Ms. Katona had liposuction once before, four years ago, with great success and this time too she achieved the results that she wanted so much:. Her stomach no longer plays an ode to her children's births, and now she feels comfortable going out in public in a bikini. Ms. Katona proudly showed off her new figure shortly after the tummy tuck, to press who have witnessed her fight with weight issues for the past few years.
Ms. Katona told reporters and revealed in her OK Magazine column that her decision for the additional cosmetic surgery came after a battle to get rid of a pocket of skin that couldn't be removed through diet and exercise. She certainly looked good, and perhaps more importantly, happy, after very public problems we've seen her go through in recent times.
Cosmetic surgery in Prague
Cosmetic surgery goes a long way in personal confidence issues, and at Beauty in Prague, that is how we want to help. Our state of the art facilities offer every cosmetic procedure available today, and all our services are offered at prices that are a fraction of what you might end up paying in the UK or Ireland. All facial, breast and body surgeries are performed by highly trained staff, and our after care service is second to none. We give you a haven to get operated and recuperate in and it is an experience like no other.
For your free email consultation simply fill in Medical Questionnaire and send us some photos of the areas to be treated.
Cosmetic surgery, breast augmentation prices, liposuction cost, tummy tuck cost