Amy Childs Happy With Breast Augmentation Results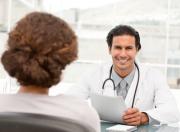 Amy Childs Happy With Breast Augmentation Results
In a recent interview, Amy Childs revealed that before the breast enlargement surgery, she used to wear five chicken fillets in her bra, according to the Mail Online.
The Only Way is Essex star managed to get up to a size D with a series of breast augmentation procedures.
She says that even her friends did not notice the change, as she always tried to make her breasts look bigger. Now, thanks to breast enlargement cosmetic surgery, there is no need for chicken fillets, and she can feel good in bikinis.
Get the latest information from professional plastic surgeons on breast augmentation abroad, breast reduction, breast uplift.
Beauty in Prague will answer all your questions and we currently hold email consultation, too. Simply fill in the Medical Questionnaire on the right side and send us some photos of the areas to be treated.