Why a Beauty Queen Denied Cosmetic Surgery Rumours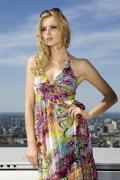 In all the scandals to hit the Miss Universe competition, one of the most severe has to be that of cosmetic surgery. Last year's Miss USA has had to confirm that not only is she not married or pregnant, but also that she has not had a breast enlargement operation.
The competition in these pageants is fierce, and so it might not be surprising that one or two of the women involved has had to defend themselves against charges of plastic surgery. Of course, these women are suggesting that it is not right to change your body, but as more and more women choose to have cosmetic surgery, it seems likely that we will see a Miss Universe with enhancements before long.
Cosmetic surgery in Prague
If you have decided that you would like to improve your appearance, even if you are not taking part in a beauty pageant, then our surgeons at Beauty in Prague can help you. Just contact us today to start the ball rolling.
For your free email consultation simply fill in Medical Questionnaire and send us some photos of the areas to be treated.