What the Cosmetic Surgery Industry will be After the 'Kate' Effect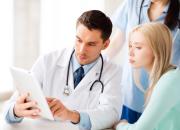 A cosmetic surgery firm is presenting Kate Middleton as a role model to describe the kind of figure they can get through surgery. The firm is promoting a liposuction treatment that will help women "get a waist like Kate".
The Daily Mail reports that anything associated with Kate will sell like hot dogs – one good example of this was an overwhelming increase in the sales of her favorite L.K.Bennet nude sledge heels. Moreover, ASDA reported an increase of 471% in the denim range since she was seen wearing a pair of coral skinnies. Considering all this, a cosmetic surgery firm is using Kate's perfect figure to tell women that even they can look like her through aesthetic plastic surgery.
The website states that Kate, 29, has a slim and athletic figure due to sensible exercise regime and a balanced diet, but these traditional methods don't work for all women. This is borne about by the fact that according to the American Society for Aesthetic Plastic Surgery, liposuction is already the most common procedure selected by the people between the 35 and 50 years of age.
Numbers of people undergoing cosmetic surgery are like to increase through the 'Kate effect'.
Cosmetic surgery in Prague
Make sure you get your treatment done from a qualified surgeon at Beauty in Prague. We have experienced surgeons who have high success rate in all cosmetic surgery procedures, including liposuction – and if you're from the UK, we even offer 60% discount.
For your free email consultation simply fill in Medical Questionnaire and send us some photos of the areas to be treated.
Cosmetic surgery, breast augmentation prices, liposuction cost, tummy tuck cost