Facelift – an Increasingly Popular Cosmetic Surgery Procedure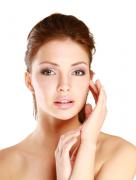 It's quite common for people to think they don't look good in passport size photographs or in a close-up image.
The Daily Mail newspaper ran the story of a 35-year-old mother-of-one who opted for a facelift when she noticed loose skin under her chin in one of her photos. The reaction was extreme, but she had her reasons. She said the loose skin makes her look older than she really was. She said when you had the first look at her passport picture, she would feel embarrassed for her jowls.
It may be shocking, but an overwhelming majority of women under 40 are now opting for a facelift – even if there's not enough loose flesh to fix. In fact, a leading Harley Street cosmetic professor Laurence Kirwan reported that he's witnessed a surprising 250% rise in short-scar facelifts in the last two years. Many celebrities are also rumored to have undergone tactful lifts in their thirties and forties. The list includes Kylie Minogue, Madonna, and Cameron Diaz – even though they don't admit that they have gone under the knife.
Cosmetic surgery in Prague
At Beauty in Prague, though we advise our clients to request a facelift after the age of 40, we welcome you to contact us and get your free email consultation to see if you're fit for cosmetic procedure or need to wait a few more years. Our expert surgeons are waiting to hear from you.
For your free email consultation simply fill in Medical Questionnaire and send us some photos of the areas to be treated.
Cosmetic surgery, facelift, eye lift surgery cost, Prague plastic surgeons