What Joey Essex Has to Say about Plastic Surgery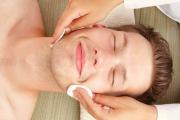 Unlike many other celebrities, Joey Essex, the star from the show The Only Way Is Essex, has said he will not do what his co-stars have done – yes, he has said no to plastic surgery. As reported in the Daily Mail, Joey has eliminated all possibilities of going under the knife – ever.
It's a big statement to make, especially after considering the fact that Joe's cousin, Chloe Sims, and other young co-stars have undergone cosmetic surgery a number of times. Though he's just 21 now, he says he believes that wrinkles look good on men. He also said that having a plastic surgery procedure is same as having a tattoo – you can get addicted and always want more. That's why he's not going to jump the bandwagon, ever.
Cosmetic surgery in Prague
However, if you're worried about your wrinkles (crow's feet), don't feel shy to give us a call and a qualified surgeon at Beauty in Prague will offer free consultation. Compared to what you pay in the UK, you will save up to 60% by opting for cosmetic surgery abroad. You'll be treated in highly sophisticated and clean clinics by our fully qualified and licensed plastic surgeons. So, grab your free consultation opportunity and arrange a meeting today!
For your free email consultation simply fill in Medical Questionnaire and send us some photos of the areas to be treated.