Brazilian Model Undergoes 42nd surgery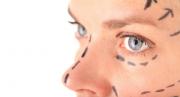 Brazilian model Angela Bismarchi underwent her first cosmetic surgery in 1992 age 21. After the birth of her daughter, she had her breasts augmented and she purportedly became dependent on cosmetic surgery. Since then she has undergone more than 40 surgical procedures.
We asked one of our experienced Prague plastic surgeons, Dr Hubert Topinka MD, for his opinion about so many surgeries: "Yes, this is often the truth. Some clients are able to undergo more than one surgery after a lapse of time. I personally have not encountered with so many cosmetic surgeries on one client. One of my previous patients underwent 6 surgeries.", Dr Topinka says.
How many times an individual client's can undergo cosmetic surgery is influenced by several factors. The procedure has to be indicated by the plastic surgeon. Also they have to be in a good healthy condition, which is most important. With every surgery, the body's ability to recover is potentially reduced. The client's age can also be relevant.
Dependence on plastic surgery is influenced by the patient. Most of time those people are not happy with their body, or they are doing it for some one else. Sometimes, in these cases it is necessary to cooperate with a psychologist."