To tell or not to tell about surgery abroad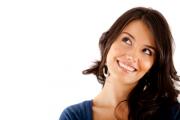 The decision to have any kind of surgery is a big one and one that is very personal to you. While some people are comfortable and completely happy to share their surgery, there are some who are not so comfortable.
A lot of people are selective when it comes to who they tell about their surgery. Some people do not view any kind of cosmetic or plastic surgery in a positive way. Often people make the assumption that the only reason you are having surgery is to get attention or to keep your partner happy. These are very narrow minded points of view but even in this modern day, there are people who still feel this way when it comes to surgery.
Family and friends can be very supportive leading up to, during and after your surgery. Even if your family do not agree with your decision for surgery, they will more than likely support you.
Each situation, surgery and person is unique. You may have certain family members, friends or co-workers ect, that you are comfortable telling about your surgery and there may also be some people you are not happy telling. This is a judgement call that you have to make based on your own situation.
Beauty in Prague supports all decisions and you can take part in sharing your story or you can choose not to. We want all of our clients to feel happy, safe and relaxed whilst here in Prague.
For more information, please call 0800 023 2592 or apply for our free email consultation by filling in the Medical Questionnaire and sending us the photos: http://www.be­autyinprague.com/…es­tionnaire/