Man Regains Life With Remarkable Face Transplant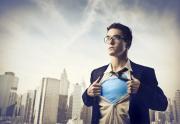 Man Regains Life With Remarkable Face Transplant
The British newspaper the Daily Mail has reported the incredible story of Richard Lee Norris, aged 37, who has just come through the most extensive face transplant in the world. His face had to be replaced after a gun incident in 1997. His tongue, jaw, teeth, and nose were impacted by the accident, but after a 36-hour surgery at the University of Maryland Medical Center, he has regained his sense of smell, and has a completely new face.
After living for 15 years as a recluse in Virginia, Richard has undergone a number of surgeries to help repair his shattered face. It wasn't until this year (2012) he was able to undergo the full and final face transplant.
Beauty in Prague has the ability to offer such amazing results to its patients who come for plastic surgery. Using world-class, English-speaking surgeons, patients from Europe are able to experience affordable cosmetic surgery in a safe and secure environment.
Prices are up to 60% lower than in most countries, yet excellent standards have been maintained within the operating theatres and clinics of Beauty in Prague.