Aftercare Advice: Breast Surgery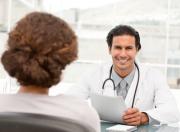 After having any kind of Cosmetic Surgery it is important that all aftercare advice is followed to ensure that you heal correctly. Below is some of the most important points to follow but if you have any questions after your surgery, Beauty in Prague will be available to answer them.
After surgery, the incisions will be covered with light dressings and you will be placed in a special surgical supportive bra, which is already included in the price of your Cosmetic Surgery. This bra should be worn at all times (even at night) for 14 days up to 3 weeks.
It is not possible to sleep on your Abdomen for a period of 5 weeks. Within a few days you can shower. Every 2–3 days after surgery we will take you for a free check up at the clinic, so your Plastic Surgeon can keep an eye on your recovery. When you are released from the clinic you are given instructions from your Prague Plastic Surgeon, things like how to exchange the dressings and information about the recovery process.
You will be able to resume everyday activities after a few days, but must avoid lifting objects over the head or making fast movements during the first 4–6 weeks. If you have small children who require a lot of lifting, you need a plan for additional help during the initial recovery period.
After returning home, you can continue to take over-the-counter painkillers, such as Paracetamol or Ibuprofen. However, you should not take ibuprofen if you have stomach, kidney or liver problems, or if you have had them in the past
The individual post-operative process is very important. It is important that you follow the instructions given by your Prague Plastic Surgeon and following a healthy diet can be of benefit to your recovery.
For more information about Breast Surgery or any other procedure, please call 0800 023 2592 or apply for our free email consultation by filling in the Medical Questionnaire and sending us the photos: http://www.be­autyinprague.com/…es­tionnaire/