Satisfaction and Cosmetic Surgery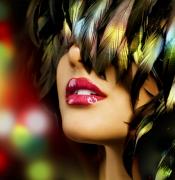 Celebrity Kerry Katona has admitted that in spite of undergoing a tummy tuck procedure, she is still not happy with the way her body looks. She reveals in her candid interview that her aim was simply to get rid of the sagging skin on her stomach; she had no intention of losing any more weight.
In an interview with Now magazine, Kerry said despite a successful cosmetic surgery, she still doesn't feel fully satisfied. Ms. Katona says that's probably because there are so many scars on her stomach from having Caesareans, and she simply doesn't feel comfortable with her body anymore.
Cosmetic surgery in Prague
At Beauty in Prague, we can promise that you will leave with full satisfaction. We are a cosmetic surgery facility with state of the art technology. We have available all major cosmetic surgery procedures which are performed by some of the best plastic surgeons in the country. The track records of these doctors are exceptional and you will know that you are in the best possible hands. With all personnel being English speaking, we guarantee that you will feel comfortable in our facilities and that your every need will be catered to. For your convenience, we are a complete package abroad but at a fraction of the cost.
For your free email consultation simply fill in Medical Questionnaire and send us some photos of the areas to be treated.
Cosmetic surgery, breast augmentation prices, liposuction cost, tummy tuck cost