Liposuction helps to the swimsuit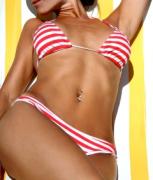 Almost all of us are going to the gym, we are also on a diet trying to lose some weight and get fit before summer as we wish to feel confident and look great.
Are you going regularly to the gym but it is not working as much or effectively as you expected? Then you might be an ideal candidate for liposuction of your body. You can combine your cosmetic surgery with nice, relaxing stay in Prague.
Liposuction in Prague
The liposuction can be performing on your tummy, inner thighs, outter thighs, lower part of back or buttocks. With liposuction our Prague plastic surgeons can correct the part of the body which is problematic.
The plastic surgeon usually uses dissolving stitches, which do not need to be removed. After 1–2 weeks, you can return to everyday activities, avoiding strong physical effort. Any bruising and swelling will usually dissipate within a month.