Pamela Anderson Not Having More Cosmetic Surgery?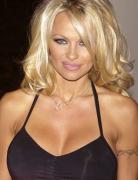 Pamela Anderson Not Having More Cosmetic Surgery?
The 44 year old Baywatch star says that she has had enough and would like to naturally grow old. She has had several cosmetic surgery interventions, a number of boob jobs and lip enhancements. Still, she says that she refused doctors' offers to have a muscle-freezing injections.
Even if she did have further cosmetic surgery, she would show the signs of ageing. She also said that in the 80-s cosmetic surgery was more accepted, while today people are more aware of the risks, according to Digital Spy.
"It's personal choice," she told New. "I think it was much more popular in the '80s. People are doing injections and Botox now, which I'm not really interested in."
"Everyone is telling me I should but I don't care! I want to see what I look like when I get old. The other day, I started to really think, 'Oh my gosh, I'm 44, what happens now?' 50 is close. I think you just have to not worry."
Many women choose to go to have cosmetic surgery abroad, to save money and make sure that they are in expert hands.
Whether you are considering breast augmentation, liposuction or tummy tuck, at Beauty in Prague we offer cosmetic surgery packages at affordable prices.
Cosmetic surgery procedures are performed by experienced, fully qualified and registered Prague plastic surgeons.
If you are interested to receive a quote for your treatment simply apply for our free email consultation by fillling in the Medical Questionnaire and sending us some photos of the areas to be treated.