Cosmetic Plastic Surgery Statistics UK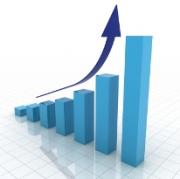 Interested in Cosmetic Plastic Surgery Statistics?
With the alternatives to cosmetic plastic surgery, many would assume that cosmetic surgery would be decreasing. However, the cosmetic plastic surgery statistics suggest otherwise. In the UK, cosmetic plastic surgery in both men and women continues to rise. In 2007 over 30,000 people went under the knife for various cosmetic plastic surgery procedures. So which ones topped the charts?
The Top Nine Most Popular Cosmetic Plastic Surgery Procedures in UK
Breast augmentation in UK continues to lead the pack with 6,497 procedures done in 2007. This is up 6% from 2006.
Eyelid surgery came in second. Also called blepharoplasty, smoothing out the eyes up was 13% since 2006 with 5,706 procedures performed in the UK.
Liposuction in UK remains high on the list for both men and women with 4,572 procedures in 2007. This is a stunning rise of 15% since 2006 which clearly demonstrates the impact of our thin-nation.
A face/neck lift came in fourth with an incredible rise of 36% in procedures performed since 2006. This number was at 3,402 in 2007.
Breast reductions were up 6% since 2006 with 3,402 people in the UK.
Rhinoplasty, or nose corrective plastic surgery increased by 13% in 2007. 3,021 people went under for this procedure.
Tummy Tuck in UK (abdominoplasty) was only up 2% since 2006; 2,799 people choose to undergo this cosmetic procedure.
Ear correction surgery was up 9% since last year with 1,024 people choosing an otoplasty in the UK in 2007.
Brow lifts rounded up the top nine cosmetic plastic surgery procedures in 2007 with an increase of 11% (964 people).
In 2007 29,469 women underwent a cosmetic plastic surgery procedure. The remaining 9% were males with 2,881 going under the knife in 20007 in the UK. Both of these numbers have increased since 2006 and will most likely continue to increase as cosmetic surgery becomes even more advanced in the future.
Beauty in Prague – Safe Cosmetic surgery abroad