Cosmetic Surgery – the Latest Trend in Asia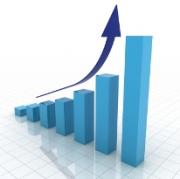 Cosmetic surgery has always been considered a big industry in the United States, but the trend is changing quickly – in fact, you'll be amazed to find out that South Korea now tops the global list with the most number of cosmetic surgery procedures.
As reported by the British Newspaper, the Daily Mail, one out of five women in Seoul alone, has undergone some kind of plastic surgery procedure. Moreover, it was mentioned by the International Society of Aesthetic Plastic Surgery that considering the population of South Korea, it's now the largest market for cosmetic surgery in the world. In Seoul, 20% of women aged between 19 and 49 years had requested a cosmetic surgery operation. As far as the list of popular procedures is concerned, double eyelid surgery is on top – it helps make your eyes look bigger. Lipoplasty, nose jobs, Botox, and laser removal are also common.
Cosmetic surgery in Prague
If you too want these procedures done perfectly and privately, you should give us a call. At Beauty in Prague, we have a specialist to offer free consultation on your selected cosmetic surgery procedure. Not only do we ensure to meet high quality standards, we also endeavor to make it affordable for our clients. So, give us a call to discuss all details.
For your free email consultation simply fill in Medical Questionnaire and send us some photos of the areas to be treated.
Cosmetic surgery, facelift surgery cost, nose job cost, eyelid surgery cost