Courtney Love Shows How to Lose 10 Years with Cosmetic Surgery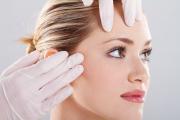 Courtney Love has seen and done it all, and in recent years photographs have shown her to be looking every one of her 47 years. Like many women of that age, Courtney wanted to look as young as she felt, and so it did not take long for her to decide that she needed cosmetic surgery.
She has been using a plastic surgery expert in Manhattan to experience the range of new cosmetic improvements, including facelifts which involve taking stem cells and using those cells to encourage the growth of fat around the face, lifting the skin.
Cosmetic surgery in Prague
If you want to improve your appearance, then you can get help and advice from Beauty in Prague. We have a number of highly qualified cosmetic surgeons who can give you details on the best ways to improve your looks. Just call us today to speak to our experts.
For your free email consultation simply fill in Medical Questionnaire and send us some photos of the areas to be treated.