Breast Implants abroad in Prague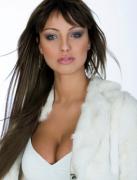 One of the decision you will have to do when planning your breast enlargement abroad is the decision about breast implants. Cheap breast enlargement with Beauty in Prague means that you will have the first class cosmetic surgery abroad with accredited silicon breast implants. Breast augmentation with implants in the UK is double the price than what you will pay in Prague.
Silicone breast implants
Silicon breast implants are the breast implants of the best quality available in the world right now and are used at our breast enlargement surgery clinic. These breast implants have a shell made of several layers of silicone rubber. The silicon used in gel implants is semi-solid (non-runny and less likely to migrate). Our Prague breast enlargement surgeons use for breast augmentation Natrelle (former McGhan) and Eurosilicone silicon gel breast implants.
Accredited Silicon Breast implants used by our Prague Breast Enlargement Surgeons
Natrelle (former McGhan) Silicon Breast Implants – round or anatomical (tear shaped) silicon breast implants made in the USA
Eurosilicone Silicon Breast Implants – round or anatomical (tear shaped) silicon breast implants made in France
Breast enlargement prices
Breast enlargement prices are based on the type of breast implants used, whether you will prefer round or anatomical (tear drop) breast implants, Natrelle (former McGhan) or Eurosilicone silicon breast implants.
Prague Breast enlargement clinic
Our breast enlargement clinic is focused on achieving the best result for you. Your safety comes first, that is why our Prague breast enlargement clinic demands extensive pre-operative tests which include a compulsory mammogram. It shows if everything is normal and helps to avoid any complications which could arise during your Breast Enlargement abroad.
Breast enlargement before and after
If you would like to look at the work of our Breast Enlargement surgeons please look at Breast enlargement before and after photos.
Interested in our Breast Enlargement with Breast implants FREE consultation?
please fill in the Medical Questionnaire online
send us some photos of the areas to be treated from the front and from the side
More breast enlargement information
If you need more Breast Enlargement information please find them on our website or contact us with your questions.
Beauty in Prague aim is to make your Breast Enlargement abroad as safe as possible.