Middle Aged Men Using Plastic Surgery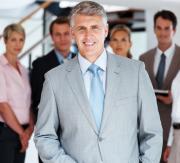 As studies reveal that more and more men are seeking cosmetic surgery in order to improve their appearance, it has become clear that record numbers of men in their forties and fifties are seeking operations.
Numbers have increased in all areas of plastic surgery, including procedures such as liposuction to remove fat from the belly, or to help reduce the size of male breast tissue. Some men experience serious difficulties with heavy eyelids, and can even have trouble breathing as jowls relax onto the windpipe. Fixing these problems with cosmetic surgery can make sense for a number of men.
Cosmetic surgery in Prague
If you want to have plastic surgery in order to improve your appearance, then you should speak to Beauty in Prague. Our plastic surgeons are all highly-qualified, which means that we can give you all the help and advice you need to choose the cosmetic procedure which is right for you. Just call us today.
For your free email consultation simply fill in Medical Questionnaire and send us some photos of the areas to be treated.
Cosmetic surgery, plastic surgery, liposuction, Prague plastic surgeons