Cosmetic Surgery Advice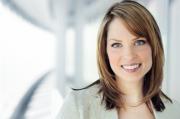 Cosmetic surgery is very much accepted into our culture and is set to continue to grow. The most popular procedures in the UK and abroad are now breast enlargement, breast reductions, liposuction, eyelid surgery, face and neck lifts, tummy tuck and rhinoplasty (nose corrective surgery). It is necessary for you as a patient to understand the benefits, risks and limitations of undergoing cosmetic and plastic surgery.
Get fair, impartial cosmetic surgery advice
Cosmetic surgery /Plastic surgery can be one of the biggest life changes you'll ever experience. Getting fair, impartial advice is so important when it comes to cosmetic or plastic surgery, so know how to get it and trust your gut instincts.
Cosmetic surgery advice from Beauty in Prague
You will already find extensive information and cosmetic surgery abroad advice about every surgical or non-surgical procedure on our website. Before your arrival to Prague we will provide you with the pre-operative cosmetic surgery advice. After the surgery you will be advised by your Prague plastic surgeon on post-operative aftercare.
Cosmetic Surgery Advice for Every procedure:
Pharmaceuticals containing acetylsalicylic acid (Acylpirin, Aspirin, and Anopyrin etc.) should not be used for 3 weeks before the cosmetic surgery, as they decrease clotting time of blood.
In case you are a smoker you are advised to stop smoking or at least to cut down on cigarettes. Smoking slows down recovery process and it can also increase a risk or complications.
Do not eat or drink anything after midnight on the day of the surgical procedure.
Take a shower and wash your hair on the morning of the surgical procedure. Come to the cosmetic surgery clinic without any make-up on or near the surgical site.
We also advise you to take Arnica tablets, which speed up the recovery process. Advice on how to use them is written in the attached leaflet. You can buy them in a pharmacy.
Cosmetic surgery advice – Face lift (Facelift) surgery, Neck lift surgery, Forehead/Browlift surgery, Eyelid surgery (Eye bag removal, Eye lift, Blepharoplasty)
Avoid heavy sun exposure for two weeks prior to surgery on the face. Wear a sun block with a SPF-20 or greater. Retin-A should be discontinued one week prior to facial surgery.
Remove contact lenses prior to facial surgery and do not wear them until the doctor says it is safe (usually one week).
After the facial surgery keep the head of the bed elevated at all times, avoid flexing neck with pillows.
You can expect swelling and black and blue discoloration of the eyelids. This usually takes 7–14 days to resolve, but in some cases, it may take longer.
Hair may be professionally washed, dried, and/or colored three weeks after the facial procedure.
Cosmetic surgery advice – Nose Cosmetic Surgery (Rhinoplasty, Nose Tip Correction, Nose Job)
The most common complication after nose cosmetic surgery is a nosebleed. It is important, therefore, to keep the head elevated relative to your heart at all times. Avoid bending, tying your shoes, or lifting. It is best to remain in bed for aproximately two days in as close to a sitting position as possible.
–Avoid talking on the phone, laughing, crying and chewing as much as possible for 48 hours.
You may become quite swollen and black and blue.
Do not attempt to clean the inside of your nose for two weeks.
Do not get the face or particularly the plaster splint wet or even moist.
Cosmetic surgery advice – Breast Augmentation with Breast Implants, Breast Uplift, Breast Reduction, Male Breast Reduction – Gynecomastia
Special support bra (support garment for male breast reduction), which you will be advised to wear day and night for the following 4–6 weeks after your breast surgery, is already included in your cosmetic surgery package
After breast surgery rest quietly for the first 48 hours. During this time, it is not at all unusual for you to feel some pain/pressure in the chest area. This will gradually subside and your Prague plastic surgeon will give you pain medication to relieve it.
Be sure to lie on your back whenever you rest or sleep.
No heavy exercise or lifting for 4–6 weeks after breast surgery.
Do not expose your breasts to the sun for 4–6 weeks after breast surgery.
Cosmetic surgery advice – Liposuction (Fat removal)
You will have several small incisions, which may drain fluid for the first 24–48 hours.
Please continue to drink several glasses of water a day after liposuction surgery.
Expect the bruising to last up to 6 weeks, depending on your liposuction surgery.
Please refrain from exercise while you are wearing the garment (4–6 weeks after liposuction surgery). This support garment is already included in your cosmetic surgery package. You may casually walk, however please avoid strenuous activities.
Cosmetic surgery advice – Please remeber:
The most important thing is not to rush into cosmetic surgery/plastic surgery.
Cosmetic Surgery/Plastic Surgery may make you feel better, but it's unlikely to get you the job of your dreams or rescue a failing relationship.
Cosmetic Surgery/Plastic Surgery isn't without risks and complications.
Cosmetic Surgery/Plastic Surgery doesn't always give the results you hope for.
Good luck making an informed decision about your cosmetic surgery abroad.