What is Breast Reduction Surgery?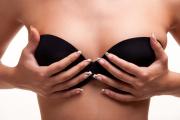 Breast Reduction Surgery addresses overly large breasts that contribute to physical and emotional problems such as poor posture, body pain, skin irritation, and self-esteem and body image issues. Breast Reduction Surgery can be performed for both men and women who have been affected by the size of their breasts.
Breast Reduction Surgery is performed by making a surgical incision to remove excess fat, glandular tissue, and skin from the breast area. Some women may additionally choose breast lift to address any sagging skin. Nipple surgery can also be performed to achieve proportional results.
While many people commonly think of women when it comes to Breast Reduction Surgery, men can also be affected by excessively large breasts. A condition known as Gynecomastia, overly large breasts can cause similar self-esteem issues for men.
Gynecomastia doesn't present the same physical restraints as overly large breasts in women but many men cannot resolve their breast size through diet and exercise alone. During Male Breast Reduction Surgery, excess glandular tissue is removed and surrounding tissue is then tightened for a more masculine result.