We are closed on July 5th and 6th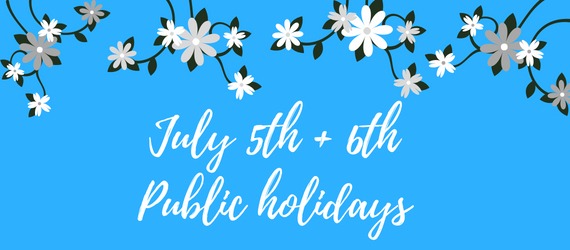 Dear clients,
due to the public holidays on July 5th and 6th the clinic and our office will be closed. Your enquiries will be responded on Monday July 9th.
***All clients who are already in Prague can still contact us on the emergency telephone number provided
***
On July 5th we celebrate Saints Cyril and Methodius Day, when Slavic missionaries Cyril (Constantine) and Method (Methodius) came to Great Moravia in the 9th century. They are credited with devising the Glagolitic alphabet, the first alphabet used to transcribe Old Church Slavonic.
July 6th is Jan Hus Day and commemorates the martyrdom of Jan Hus in 1415. Hus was an advocate of church reforms, such as using Czech as the liturgical language, aligning the church's practices with teachings contained in the Bible, limiting the power of the church to spiritual matters, and stopping the sale of indulgences.
You can still apply for our free email consultation: