Tummy Tuck Surgery Abroad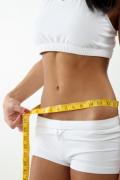 Tummy Tuck Surgery Abroad with Beauty in Prague is the most favourite cosmetic surgery procedure choosen by our clients from abroad (mainly UK and Ireland).
Tumy Tuck Surgery Abroad – in Prague- statistics
Tummy Tuck Surgery is choosen by 20% of our UK and Irish clients. 95% of clients who underwent this cosmetic surgery procedure were women, 5% were male clients.
Why Tummy Tuck surgery abroad?
Tummy Tuck surgery in Prague will not only gives you flat tummy, but also saves you money – up to 50% to what you would pay in the UK or Ireland. Our tummy tuck prices start at the cost of 1,619 GBP.
Tummy Tuck surgery procedure
During tummy tuck surgery plastic surgeon flattens your abdomen by removing extra fat and skin and tightening muscles in your abdominal wall. For the most effective result a plastic surgeon can advise you to combine this treatment with Liposuction.
Tummy Tuck surgeon abroad?
Your tummy tuck surgery will be performed by our Prague plastic surgeons who are fully qualified and have many years of experiences. This will secure that your tummy tuck surgery abroad will be safe and it will give you your confidence back.
Would our previous clients recommend tummy tuck surgery abroad?
Joanne Maxwell, Scotland, UK:
"Going abroad for my tummy tuck surgery was the best thing I have ever done. The Beauty in Prague staff where really helpful in answering any questions i had regarding the surgery & put my fears at rest. I want to thank everyone at Beauty in Prague for there wonderful care and support. I would Highly recommend Beauty in Prague & hope to return for further surgery in the near future."
Interested in undergoing Tummy Tuck surgery abroad with Beauty in Prague?
Apply for our FREE tummy tuck consultation today!