Kitty Brucknell from X Factor had Liposuction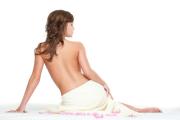 Kitty Brucknell from X Factor had Liposuction
The performer, who has impersonated Lady Gaga and Britney Spears in the past has spoken about her misery in school for the Sun. People used to call her Ginger Minger, and this inspired her to go blonde. She also had liposuction procedures, worth over £3,000.
There are many people in Britain who are bullied in school because of their weight, excess fat or hair colour. The requirements are high, and this is why Kitty Brucknell also decided with liposuction.
There are fast and safe cosmetic surgery procedures around, which can help one's self-esteem. Liposuction has made Kitty successful, and this proves that looks really count.
Find out more about affordable and safe liposuction procedures, tummy tuck, breast augmentation etc.
Beauty in Prague will answer all your questions and we currently hold free email consultation, too. Simply fill in the Medical Questionnaire on the right side and send us some photos of the areas to be treated.