Tummy Tuck Preparation and Recovery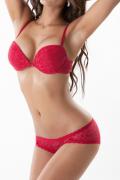 Patients must understand that in order to ensure a successful procedure, extensive preoperative planning is essential. Meanwhile, recovery will involve very specific instructions from your surgeon that should be followed closely.
Tummy Tuck Surgery involves the removal of excess skin, fat, and other tissue, along with the tightening of the underlying abdominal muscles. This type of surgery requires both internal and external healing.
If you smoke, you will be expected to stop nicotine intake of all kinds at least three months prior to surgery, and continue to abstain during recovery.
Depending on the extent of your surgery, you can expect to spend anywhere from three days to a week or more limiting yourself to minimal physical activity. You will not be bed ridden during this time, but you will be expected to avoid activity that is more strenuous than walking very short distances. You will also have to take very special care to avoid placing any strain on your incisions.
Preparing for success
Thorough preparation and a proper, well-monitored recovery spent carefully following your surgeon's instruc­tions can result in a beautiful, natural-looking enhancement that provides you with many years of comfort, satisfaction, and boosted self-esteem.
Patience is a virtue in every stage of your treatment. Be ready to discuss your medical history in great detail during your pre-op assessment, and understand that you will be dramatically reducing your physical activity immediately following surgery.
Pre-op Assessment
During your pre-op assessment, you can expect your surgeon to conduct a close evaluation of your risk of thrombosis, or the formation of blood clots inside blood vessels. Blood clotting is a natural process that is essential in healing. In most cases, blood clots dissolve on their own. However, when a blood clot inside a blood vessel fails to dissolve, it can obstruct proper blood flow to the lungs, brain, and other areas, which can cause serious health complications.
In order to minimise your risk of developing blood clots, you will be asked to stop taking birth control at least two weeks before surgery. You will also have to stop taking any hormones or supplements such as fish oil, and aspirin.
Your risk of developing a dangerous blood clot may be higher if you have previously had deep vein thrombosis, or the formation of a blood clot in your leg. If you have had cancer, or if you have a family history of cancer, this must also be considered.
Medication After Surgery
It is normal to experience some pain and tenderness following your surgery, and your surgeon will provide you with pain medication.
It is important to keep your bowels moving after Tummy Tuck surgery, Beauty in Prague recommends clients to bring laxatives with them to take during recovery.
Alcohol and pain medication absolutely do not mix, please ensure that you do not drink alcohol whilst you are recovering here in Prague.
Beauty in Prague's surgeons are willing to take a thorough and patient approach to preparation and recovery, and if you are willing to take every measure to cooperate with your surgeon's recom­mendations, Tummy Tuck surgery can provide you with a flattering new body tone and an improved quality of life.
For more information, please call 0800 023 2592 free or apply for our free email consultation by filling in the Medical Questionnaire and sending us the photos: http://www.be­autyinprague.com/…es­tionnaire/