Moroccan Men use Plastic Surgery to Seem younger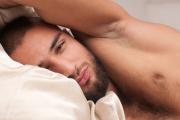 Cosmetic surgery is gaining wide acceptance among men of all ages in the UK, but men from all over Europe are also starting to learn about the benefits that they can get from having small procedures done wherever they need to improve their appearance.
One of Morocco's top cosmetic surgeons, Salah al Salawi, reported that men want surgery which is very similar to that requested by women, including liposuction, facelifts, nose jobs, Botox and other wrinkle-lifting work.
The surgeon said that around 50 percent of the clients requesting facelifts are men, and yet the majority of his male patients are very secretive about their surgery. Women tend to be more open and able to talk about their cosmetic procedures.
Cosmetic surgery in Prague
If you want to have any type of cosmetic surgery, male or female, then you can talk to us at Beauty in Prague. Our top Prague plastic surgeons are able to advise you about your options, so contact us now to arrange an appointment.
For your free email consultation simply fill in Medical Questionnaire and send us some photos of the areas to be treated.